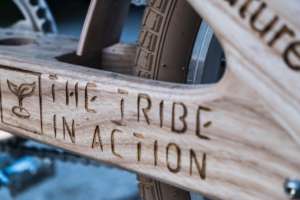 Tribe Eco Lodge is a place where traveling & fun meets global impact.
With your stay here you are supporting our Reforestation project.
You are welcome to join us in any reforestation, yoga, kirtan, hiking,biking or any
other event that may be scheduled during the period that you will stay with us.
Panos with his brother Nikolakis
Manos, our photographer | Afroditi, the plumber's daughter | Manju, our pet | Eva, the visionnaire of Tribe
While preparing our gathering space
Designing the saving water flush with the plumber
Our graphic designer seems really surprised when he was asked to create a brandnew font for The Tribe logo !
He made it after all though 
Many thanks to Christos, Katerina, Sofia & the rest of
the Greek & Swedish Meletis family
for all their support and investment.